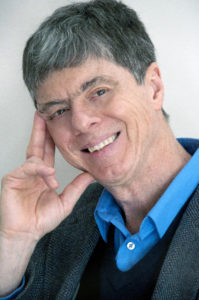 American Writer, Philosopher, and Inspirational Speaker
Joseph Cardillo, PhD, is national leader in holistic healthcare. He is the best-selling author of several books in the fields of health,
mind-body-spirit, and psychology. His books include *The 12 Rules of Attention: How to Avoid Screw-ups, Free Up Headspace, Do More and Be More at Work*; *Body Intelligence: Harness Your Body's Energies for Your Best Life*;  *Can I Have Your Attention: How to Think Fast, Find Your Focus and Sharpen Your Concentration*; and the body energy classic, *Be Like Water*.
In addition, he has co-written books for Harvard Health Publications.
An expert in Attention Training™, Asian Philosophy and creative thinking, he has taught his methods to over 20,000 students at various institutions. His books have been translated into twelve foreign languages. He holds a Doctor of Philosophy in holistic psychology and mind-body medicine; is a regular contributor to *Psychology Today* and *Live Happy* magazine and is a  research associate at The Mind-Body Science Institute International.
Foreign-language editions of his work have appeared in German, Russian, Portuguese, Arabic, Spanish, Korean, Japanese, Malaysian, Chinese, Turkish, Indian, and French.
Feature articles on Joseph's work have appeared in the Chicago Tribune, The Hollywood Reporter, Smithsonian, the New York Post, L.A. Times, Toronto Globe, Men's Health, Men's Fitness, Family Circle, FIRST for Women, Natural Awakenings, Women'sHealth.com, Curve, American Fitness Magazine, Fitness Magazine, Natural Health, Natural Solutions, Evolve, GoodHouseKeeping.com, AOL, and MSN.
He was interviewed in the documentary film: Looking for Mr. Miyagi, produced by Emmy-winning producer David Liban.
He received the prestigious 2011 SUNY Chancellor's Award for Scholarly Research and Creative Activity.
Dr. Cardillo is available for public speaking engagements and institutional/organizational research.